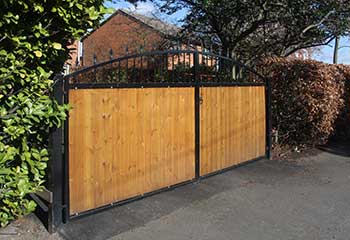 Wooden Gate Repair
Customer Issue: Ms. Warner's wooden driveway gate had been damaged due to an accident with a car bumping into it and needed repairs.
Our Solution: Our professionals determined the full extent of the damage to Ms. Warner's gate by going over it carefully. Our team then obtained new wood planks to replace any that had been harmed. We also realigned the gate carefully so that it would rest evenly and close correctly. That helps to ensure the safety of her home by keeping out any unwelcome visitors.
Robyn Warner
- Highland Park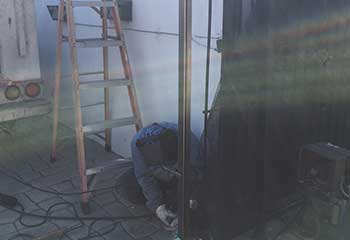 Iron Gate Repair
Customer Issue: Mrs. Powers' iron gate suffered from damage due to age and years of use, as well as some rusting. She reached out to us for assistance.
Our Solution: Our technicians took careful note of all the areas that Mrs. Powers had concerns about. We also performed an inspection to find any more subtle problems. Our technicians replaced any parts that were too worn or rusted to work properly. We tended to the hinges with welding to keep them sturdy.
Lana Powers
- Greenland Hills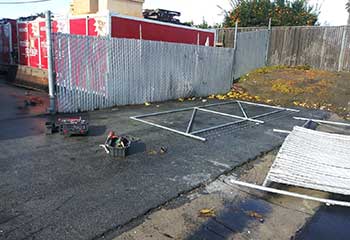 Gate Installation
Customer Issue: Mr. Griffith wanted to increase security at his business by adding in a new, sturdy gate that would last for a long time.
Our Solution: Our professionals suggested a wrought iron gate for Mr. Griffith, due to it being very strong and long-lasting, as well as aesthetically pleasing. He agreed that it gave a refined air to his company. Our team installed it on the premises, connected the automatic opener and made sure the swing gate doors could move freely and had no obstacles in their way.
Dale Griffith
- Highland Park