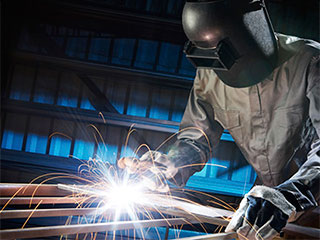 For resolving any kind of issue, choose the professional services of Gate Repair Highland Park. Our company provides emergency assistance in addition to working by appointment. Count on us to repair panels, hardware and electronic components equally well. We are proud to service absolutely all types of wood, iron and steel gates regardless of their design, age or brand. Among our solutions, you will also find installation and maintenance. Everything is done to ensure that the system will operate effectively and safely at all times.
Delivering the Best Professional Solution Fast
You can always expect a swift response from us in any kind of situation, and especially in an emergency. Our customer support service is well established. Each of our clients receives all information required. As our capacity has grown over the years, waiting times have been reduced to the lowest minimum. Our technicians are fully equipped to do any job on the spot, from a remote repair to a sliding gate chain replacement. You will get the fastest and most effective possible solution.
Never Settle on Quality!
Everyone on our team is highly qualified and experienced. Through continuous training designed for professionals, we keep up to date with the most recent innovations in the industry. Even if you have the latest DoorKing opener with solar power operation, rely on us to resolve any issue which may affect it, like a malfunctioning motor or damaged moving gear. Only advanced equipment is used for fixing all gate components. Expect every part to be fitted, adjusted and connected perfectly.
Gate Repair Highland Park – We've got All the Parts you Need!
When a component is damaged beyond repair, it is replaced with a precisely matching one. Whether there is a need for replacing swing gate hinges or sliding gate rollers, the new parts will have the exact same specifications while being functional and extremely strong and durable. At Gate Repair Highland Park, we are always fully stocked on all spare parts that are required in our work. Even if you lose your remote, it will be replaced before you know it!
New Gates & Intercom Systems
Our customers can rely on us fully in any kind of situation. If you decide to get a new gate with opener and intercom, we will carry out the entire installation project and complete it successfully right on time. You will receive all the information and advice required for selecting the ideal new gate and electronic components. Expect secure fitting, precisely adjusted opener settings and effective intercom programming. Our maintenance service works perfectly for both new and existing systems. Each and every component received complete care. If an issue is found during the inspection, it will be fixed without delay.
Give us a call right away for a detailed estimate!